The team of instructors that assists Sensei Domnic is dynamic and enthusiastic for martial arts. They are all certified instructors in their respective disciplines; they take their teaching job to heart and ensure the progression and the wellbeing of their students.
Our instructors are role models for all of our students. They greatly contribute to the friendly and family atmosphere found in the dojo.
SENSEI MARIE-CHANTAL ROCHELEAU, 3th DAN – KARATE
Sensei Marie-Chantal Rocheleau started to practice karate in 1999. Se earned her 1stdan Black Belt in April 2002 in a test supervised by Soshu Shigeru Oyama and became a certified instructor of the World Oyama Karate Organization. Sensei Marie-Chantal earned her 2nd dan in 2007 and  her 3rd dan in 2015.
She is one of the few women who remains active in full contact competition. She won the title of provincial champion (full contact fighting without protection) in 2002 and participated in a multitude of competitions in katas and weapon katas across Quebec and the United States.
Through her determination and her strength of character, she succeeds in rallying her work as a trainer at the Palais des Sports in St-Charles- Borromée, as an instructor in Cardio Tae Boxing, stretching and her role as a mother. In addition to being a dietetic technician, she remains at the cutting edge of personalized training with several certifications (ANIE personalized training Nov 2006, Megamix Kickboxing Dec 2006, sports dietetics coach expert Jan 2007, RCR 2006 to 2018 and lifeguard 2003-2004).
She is a karate instructor at Kanreikai Joliette since 2007 and an active partner in the development of the dojo.
Her involvement is enormous in her dojo, being the wife of Sensei Dominic and having 3 active children both in the dojo and in competition. She regularly participates in karate demonstrations, seminars  and summer camps of the Kanreikai Karate Organization.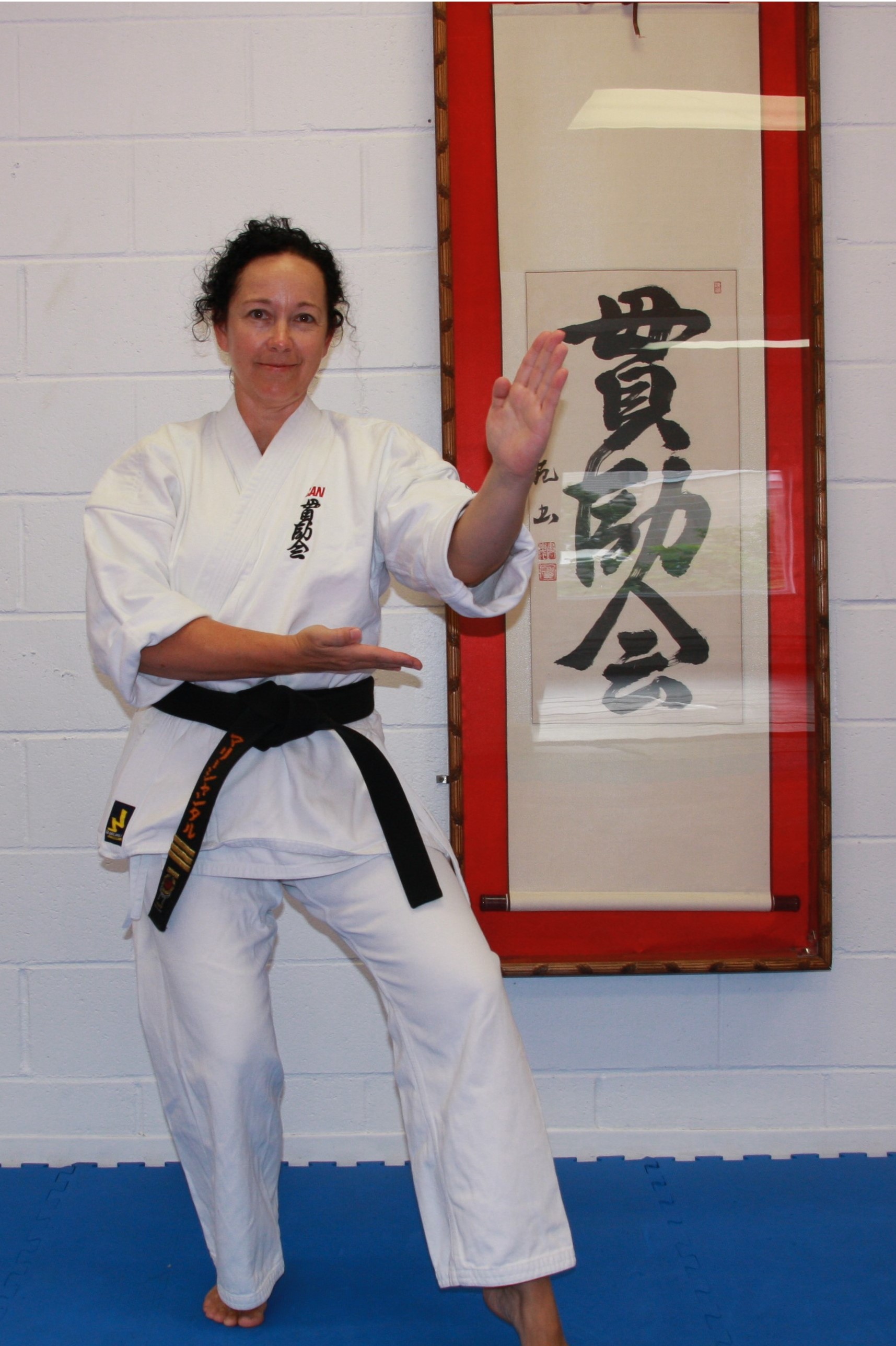 SENSEI JEAN-FRANÇOIS PARADIS – GRAPPLING AND MIXED MARTIAL ARTS
Sensei Jean-François Paradis has been practicing martial arts since 1992. Being interested in all forms of combat and in search of the perfect system, he practices a wide variety of styles (kickboxing, kung fu, sendo, kung fu longfeng, jeet kune do, kimewaza judo, bujindo jujitsu, karate, Brazilian jiu jitsu, submission wrestling (ISWA) and mixed martial arts.
For him, the best style is the one that offers him the competitive side, forcing him to surpass himself by challenging himself in the face of a multitude of opponents, even leading him to change his way of life (nutrition and discipline of life ).
In 2005, he joins the Kanreikai Joliette team as a full contact karate competitor (8-2 record).
He also participates in several grappling competitions, finishing in 1st place 2 consecutive years in Montreal (KIXX) and with total domination in New York City in 2008 in all categories (gi, no-gi and absolute).
He obtained his 1st dan black belt (in Bushindo karaté jiu jitsu) on December 21, 2008, in front of Sensei Sylvain Guilbault. He keeps training for the 4 existing levels in submission wrestling obtaining his last level in 2010 in ISWA. In 2012, he becomes North American Heavyweight Champion in Sambo.
Having proven himself, he finds his place as a grappling instructor with Sensei Dominic Morin and establishes with the latter the Bujin Progessive Grappling Art.
Having participated in several amateur Mixed Martial Arts fights, he then teamed up with Sensei Dominic to become the ground instructor for Kanreikai Joliette's amateur and professional Mixed Martial Arts team.
Sensei Jean-François continues to teach every week while working as an intervention agent (since 2003) and caring for his family of 4 children, all active in martial arts.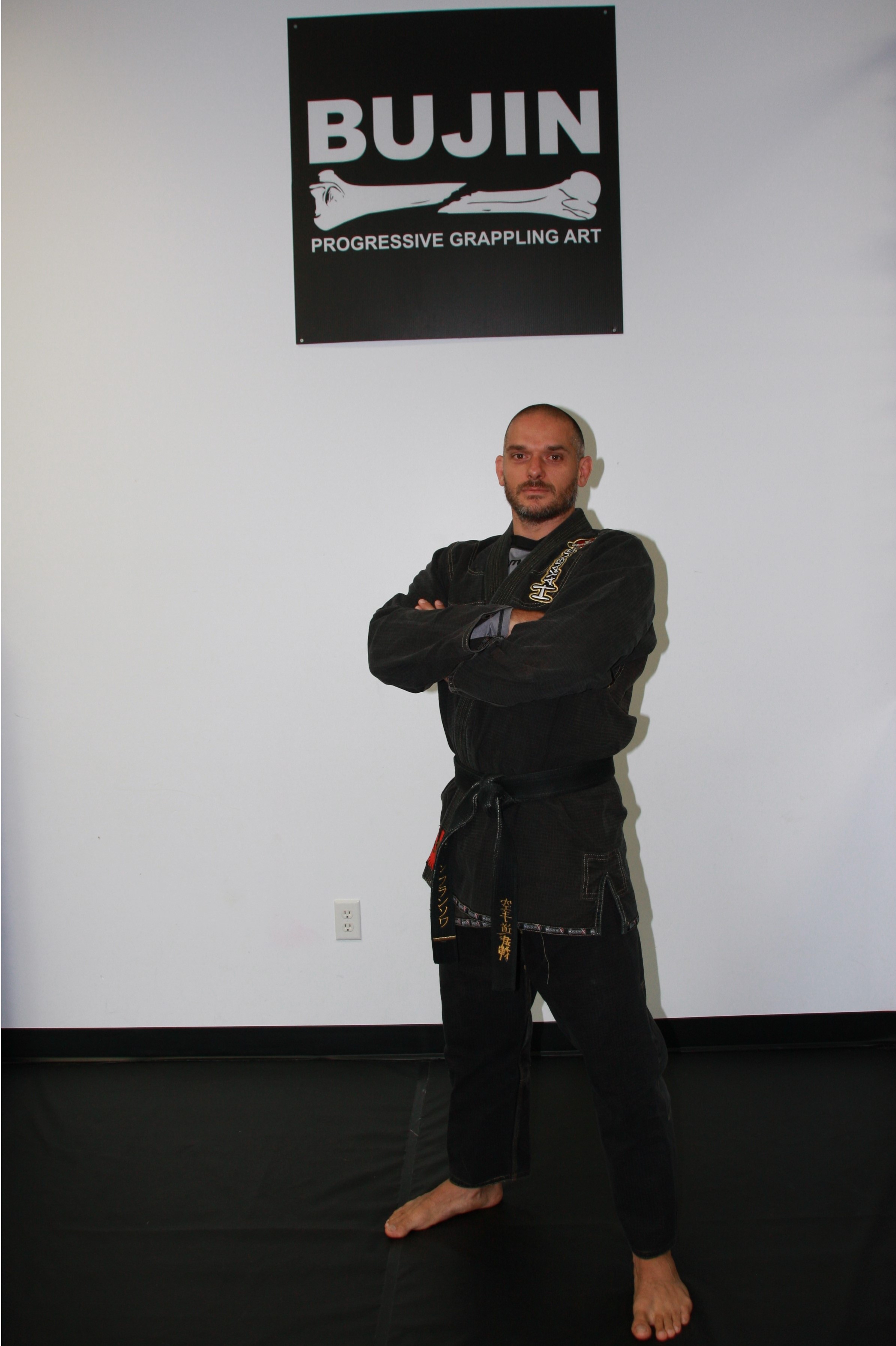 SENSEI ISABELLE DIONNE, 3rd DAN – KARATE
I started practicing karate in the fall of 2000 in the Repentigny area. I went through the steps and obtained the rank of 1st dan black belt in June 2005 and 2nd dan black belt in 2010 within this organization. I then continued my journey at the Karaté Réalité school for 3 years and obtained the rank of 3rd dan in February 2019.
I have since joined the Joliette Kanreikai Karate dojo led by Shihan Dominic Morin. I received the certification of instructor and 3rd dan black belt from the World Kanreikai Karate Organization in August 2022 under the supervision of Hanshi Matias, 8th dan, Grand Master of the organization.
Having practiced Shotokan and Yosekan style karate with Sensei Sylvain Bouchard in my early teens, I wanted to get back in shape by resuming the practice of martial arts in 2000. Since my return to training, I only took a few months off during my two pregnancies (2006 and 2009). I have participated in many karate competitions, performing in kata, weapon kata and combat events since February 2022. I have also participated as a judge in many tournaments. Since the fall of 2016, I have attended several refereeing seminars to improve my skills and even to officiate as a center referee.
My background as a competitor, coach, judge and referee helps me prepare students for competition. While continuing my karate journey, my goal is to help beginner, intermediate or advanced level students develop their skills. I believe that karate is not just a sport, but rather a way of life that enriches every person by promoting respect for oneself and others and perseverance in face of challenges.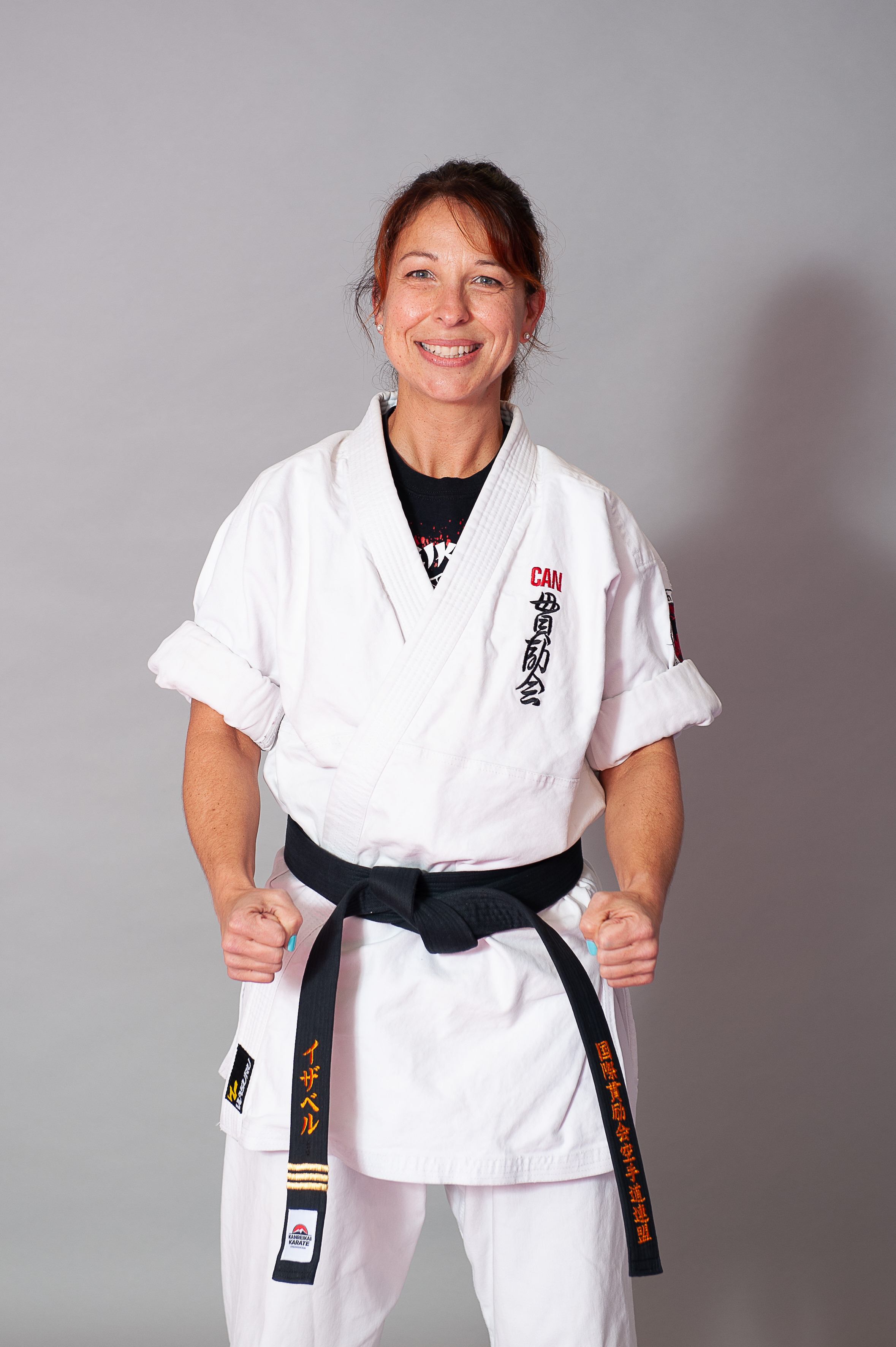 SENSEI MARC LEVASSEUR, 3rd DAN – KARATE
I started practicing karate in the fall of 1999 in the Repentigny area. Having gone through the required stages, I obtained the rank of 1st dan black belt in June 2005, and 2nd dan black belt in 2010. I then continued my training for three years with the Karaté Réalité school, where I obtained the rank of 3rd dan in February 2019.
I joined the Joliette Kanreikai Karate dojo in September 2020 to pursue my martial journey with Shihan Dominic Morin. I have been certified as instructor and 3rd dan black belt from the World Kanreikai Karate organization in August 2022 under the supervision of Hanshi Matias, 8th dan, Grand Master of the organization.
Having practiced martial arts in my youth, I wanted to rediscover the benefits of karate. In 2012, I also became interested in competition refereeing. I attended many advanced seminars led by Shihan Fouad El Harrif and Shihan Hugo Perez. I no longer count the karate tournaments (of different styles) during which I have judged and refereed in Quebec and even in the United States.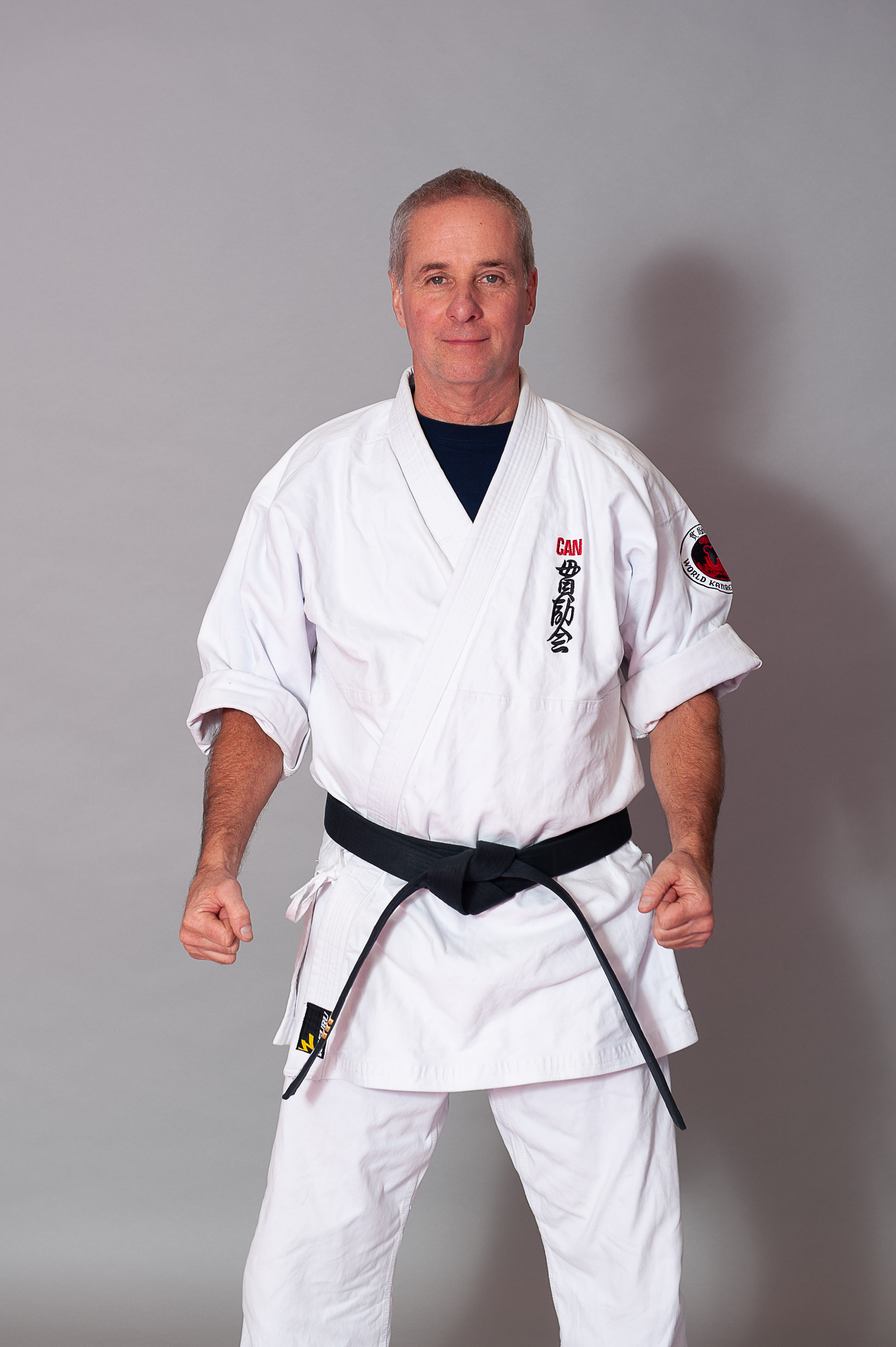 SENPAI CHANTAL MÉNARD, 2nd DAN – KARATE
Senpai Chantal Ménard discovers her passion for karate in 2009 and starts to compete in kata, weapon kata and fighting in 2010.
She trains diligently and begins assisting the instructor in classes in 2012.
After obtaining her Brown Belt in June 2013, her desire to teach and pass on her passion is confirmed and she obtains her first official certification as an assistant instructor in January 2015.
Participating in several tournaments per year, including Rochester, NY (2012) and Danbury, CT (2015), she wins first place in Adult Semi-knockdown Fighting at the Défi-Challenge in Jonquière in 2013.
In February 2015, she travels to the United States and tests successfully for her Brown Belt/ Black Tip. In August of the same year, she returns to Danbury, CT to take part in the Black Belt Promotion Test supervised by Hanshi Manny Matias. She obtains her Black Belt/ 1st dan in 2015 as well as her Instructor Certification which has been renewed every year since. Senpai Chantal also has her CPR and first aid certification since 2012.
She continues her training and successfully completes her 2nd dan Black Belt test in August 2022 in the presence of Hanshi Manny Matias at the Joliette Kanreikai dojo.
Balancing her roles as a mother and a karate instructor, Senpai Chantal fulfills herself to the full. Her passion continues to grow and she enjoys sharing it with the students of Joliette Kanreikai dojo and promoting karate in the Lanaudière region.
Still active in kata and weapon kata competition and involved in training the competition team and judging at tournaments, Senpai Chantal has much to offer to the entire Kanreikai Karate community.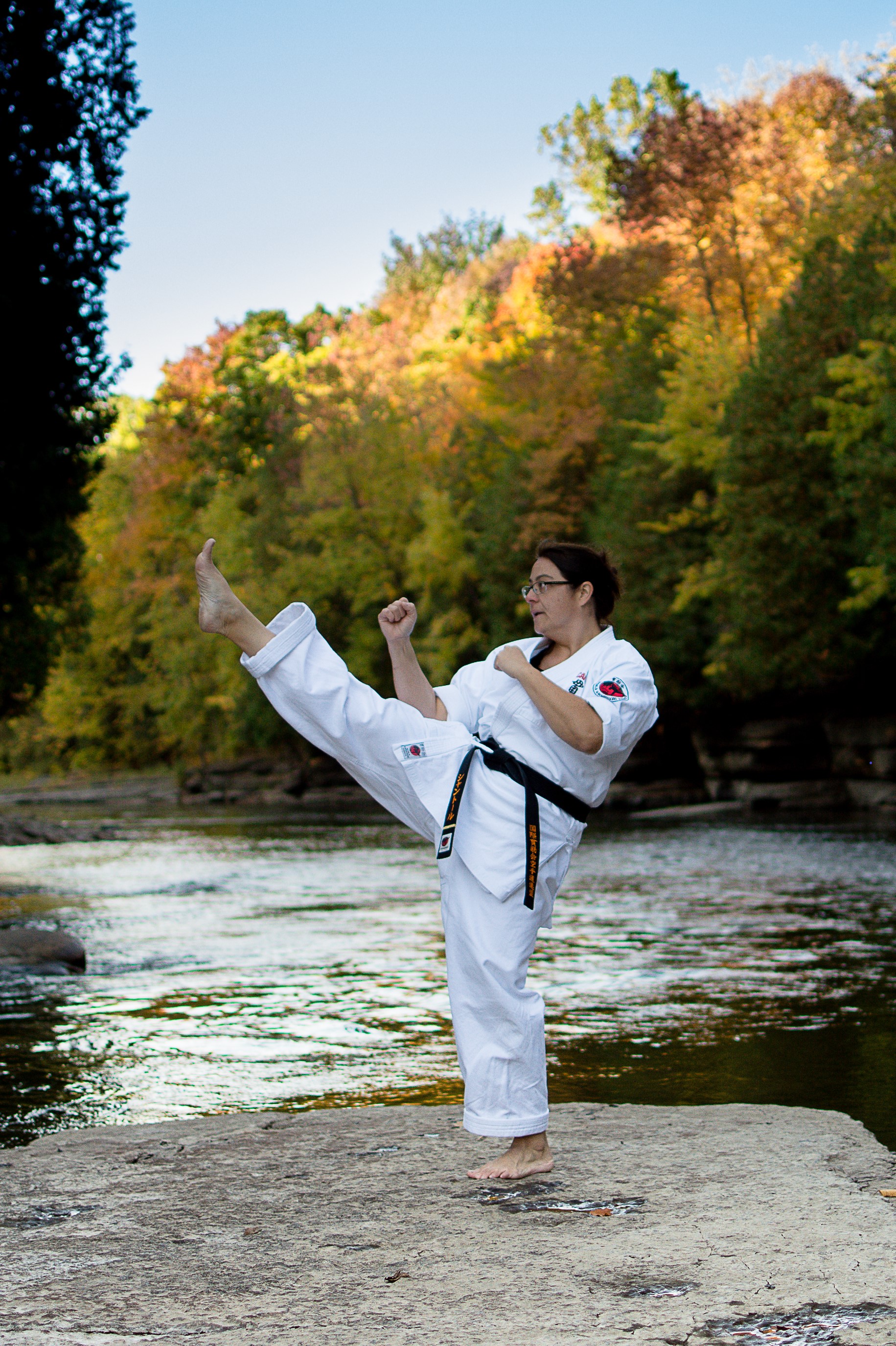 DOMINIQUE LORD – BOXING
I have, since my childhood, been impressed by the movie "Teenage Mutant Ninja Turtles", a children's movie from the 1990s.
In 2012, at the dawn of my thirties and after meeting Shihan Dominic Morin, I realized that Ninja Turtles do practice karate. " Better late than never! I thought to myself. Little by little I became interested in the other disciplines taught at the dojo.
I have been accompanying Shihan Dominic and the other instructors as an assistant in all disciplines (after-school classes, group classes, private classes, self-defense classes, corner man in boxing, K-1 and MMA) since 2018.
I did my Level 1 Boxing Instructor Course in 2021 within the Quebec Boxing Federation.
I have been teaching full-time boxing classes for children, teens and adults since 2021 at the Kanreikai Karate dojo in Joliette.
Quebec/Ontario Grappling Competitions – Master Division.

2021: No Gi – Silver
2022: No Gi – Gold / With Gi – Silver

Karate Competition

June 2022: Kata & Weapon Kata – First place
My childhood dream has almost come true! It's not always easy being a ninja turtle!
BENJAMIN RACINE – BRAZILIAN JIU-JITSU, KICKBOXING AND MIXED MARTIAL ARTS
Benjamin Racine begins his career in martial arts in 2003, at the age of 6, learning karate with Sensei Dominic Morin. Even if this first experience lasts only two years, he keeps very good memories.
Years later, he discovers Mixed Martial Arts (MMA) while watching Georges St-Pierre's fight against Carlos Condit in November 2012 on television. He then became more and more interested in the sport but his parents do not approve of it.
At 15, a school friend suggests that he tries Brazilian Jiu-jitsu with his former karate instructor, Sensei Dominic Morin. As his parents trust Sensei Dominic, Benjamin begins to practice this sport and discovers a passion. He also resumes his karate training.
Inspired by his idol, Georges St-Pierre, Benjamin also enrolls in kickboxing and MMA classes for a more complete training. Thanks to the participants' discipline and respect, he joins combat training despite his small build. Gradually, he challenges himself and takes part in Brazilian Jiu-jitsu competitions, AMM fights and amateur kickboxing.
This approach leads him to victory in his school's annual grappling competition in May 2017, in the absolute category (no weight limit). In June of that same year, he earns the rank of instructor as well as his Blue Belt in Brazilian Jiu-jitsu. He also has his first fight in MMA in March 2017 and suffers a first loss by decision. This makes him aware of the sacrifices and the work that this discipline requires to break through at the professional level. He then goes to Tristar Gym in Montreal and meets UFC fighter Aiemann Zahabi as well as fighter Donald Marcelin. These two Brazilian Jiu-jitsu instructors support him on his journey to higher levels.
In 2018, Benjamin wins his fight against his opponent of his first MMA fight, but this time in Kickboxing. He also wins his school's annual Jiu-jitsu competition in 2018 in the advanced category.
It is therefore in the hope of pursuing this passion that Benjamin continues to train and teach at the Joliette Kanreikai dojo. He dreams of becoming a professional fighter in Mixed Martial Arts in Flyweight division.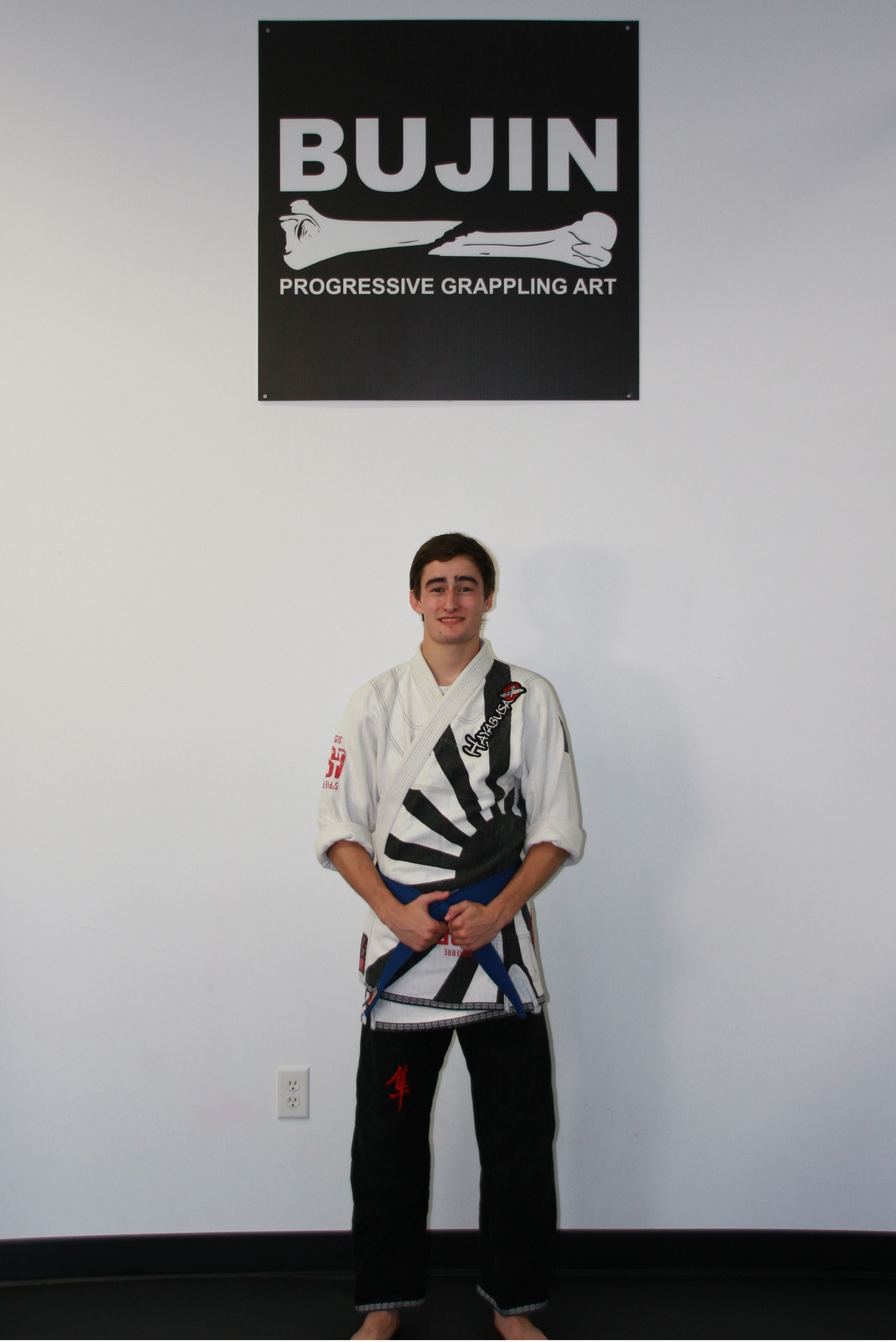 SENPAI PHILIPPE-ANTOINE FOREST, 2nd DAN – KARATÉ
Senpai Philippe-Antoine Forest, nicknamed Senpai PAF, began practicing karate in 2003 (at age 6). He obtained his junior black belt in 2011 (at 13) and his 1st dan in 2015 (at 18). He therefore has many years of experience despite his young age.
From the age of 7, he began to compete, specializing in kata and weapon kata. He participated in the International Dagéki Championship at 13 and won 3rd place in the Elite Kata division. He then went to Poland, to the European Oyama IKF Championship, where he obtained the 4th place. Following these fine performances, he became the coach of the competition team in Joliette.
Senpai Philippe-Antoine participates in the Black Belt Promotion Test supervised by Hanshi Manny Matias in August 2022 and obtains his 2nd dan Black Belt.
Senpai PAF has always been passionate about traditional Japanese Karate, especially katas. Since 2012, he has been sharing his passion and experience teaching karate to our students of all levels and ages, as well as specialized classes, such as weapon katas.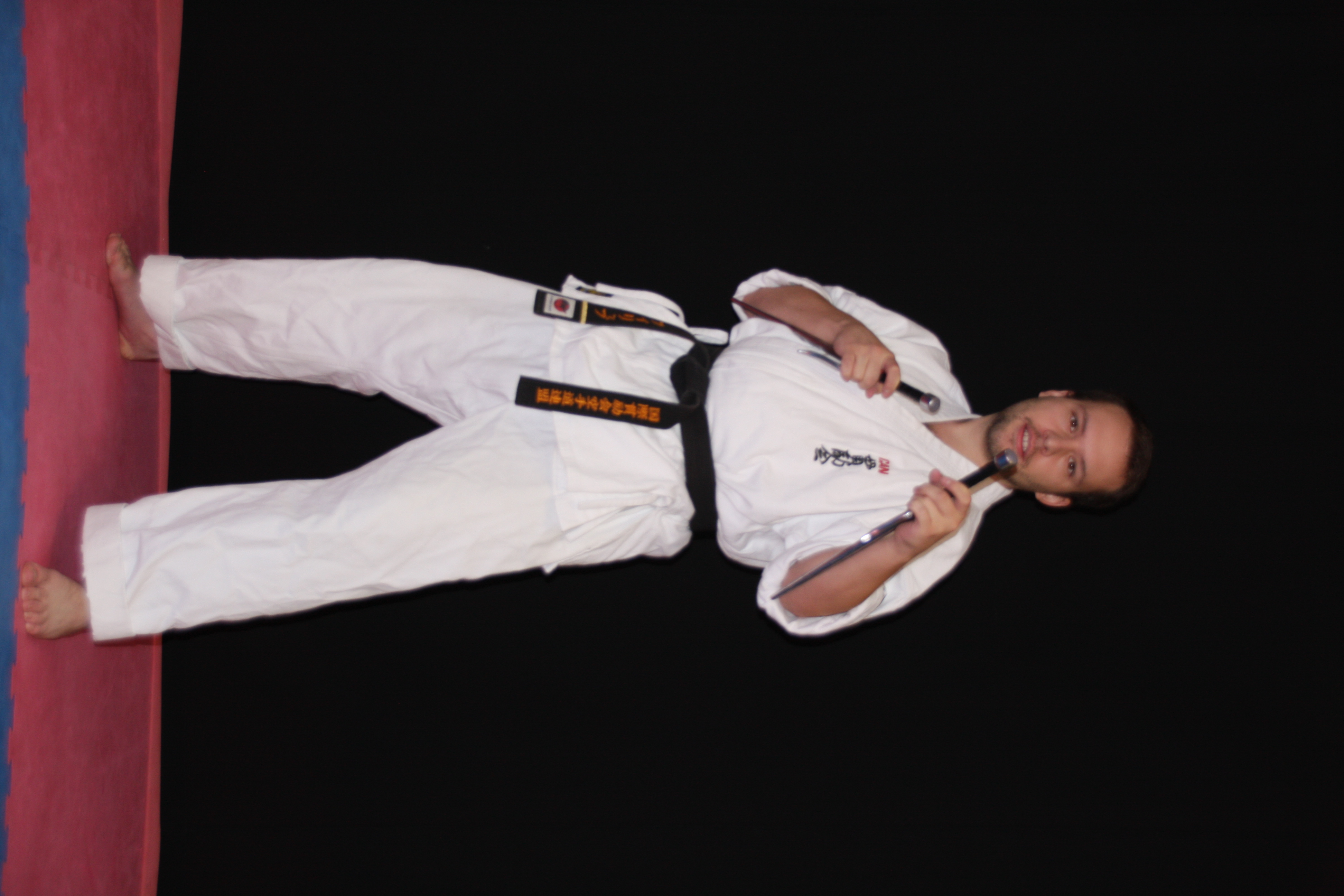 SENPAI NATHAN MORIN, CEINTURE NOIRE JUNIOR – KARATÉ
Assistant Instructor
I started karate in 2008, at the age of 3, and since then my passion for karate has only grown. Involved in the family dojo, I became an assistant instructor in 2017 and trained to obtain my junior black belt (for under 18 years old) in Connecticut, USA, in front of the grandmaster Hanshi Manny Matias.
I am an active member of the Kanreikai Joliette Competition Team across Quebec and the United States. Whether in kata, weapon kata or full contact karate fighting, I am part of the elite and I work hard to improve my knowledge and skills in martial arts.
In 2018 I made my first trip to Japan with my father, Sensei Dominic Morin, to train with Shihan Nishida, grand master of Karate Kyokushin Seibukai. A hard 6-month preparation, preceding my departure for Japan, was necessary. This allowed me to participate in numerous seminars, make contacts in different Japanese dojos and broaden my horizons to help me develop my skills to become a better instructor and fighter.
Despite my young age, I keep growing in martial arts. It's an important part of my life and I'm learning to pass on my passion as an assistant instructor.